The Budding Botantist Grant Supports Grant-based Learning
Helen Rortvedt is the Executive Director of KidsGardening, a national non-profit leader in the school gardening movement for over 37 years. Helen lives in Burlington, Vermont, where she loves to experiment in her community garden plot. This summer, she's trying to grow quinoa and brussels sprouts for the first time. We sat down with Helen for a Q & A about her work, the benefits of garden-based learning, and the Budding Botanist Grant.
Helen, what is KidsGardening all about?
We've been helping youth garden programs across the country thrive since 1982 with a mission to create opportunities for kids to play, learn, and grow through gardening, engaging their natural curiosity and wonder. KidsGardening offers inspiration and support to educators and families by way of grants, original educational resources, and by cultivating a community of practice.
Can you tell me about the Budding Botanist grant?
The Budding Botanist grant helps young kids learn about plants, explore their world and inspire them to take care of the life they discover in their local ecosystems. Klorane Botanical Foundation and KidsGardening have partnered to award six grants each year, over a three-year span, to schools that teach students about environmental sustainability and the importance of biodiversity.
Why is this project so important?
One of the things we hear from educators most frequently is that they would love to start a garden program, but they need funding. The Budding Botanist Grant awards a $3,000 grant package to each of the six winning schools each year. That is a lot of money to start or expand a school garden! It means that schools have the funds to create and maintain a sustainable garden-based learning program, ensuring the garden will be enjoyed by students and educators for years to come.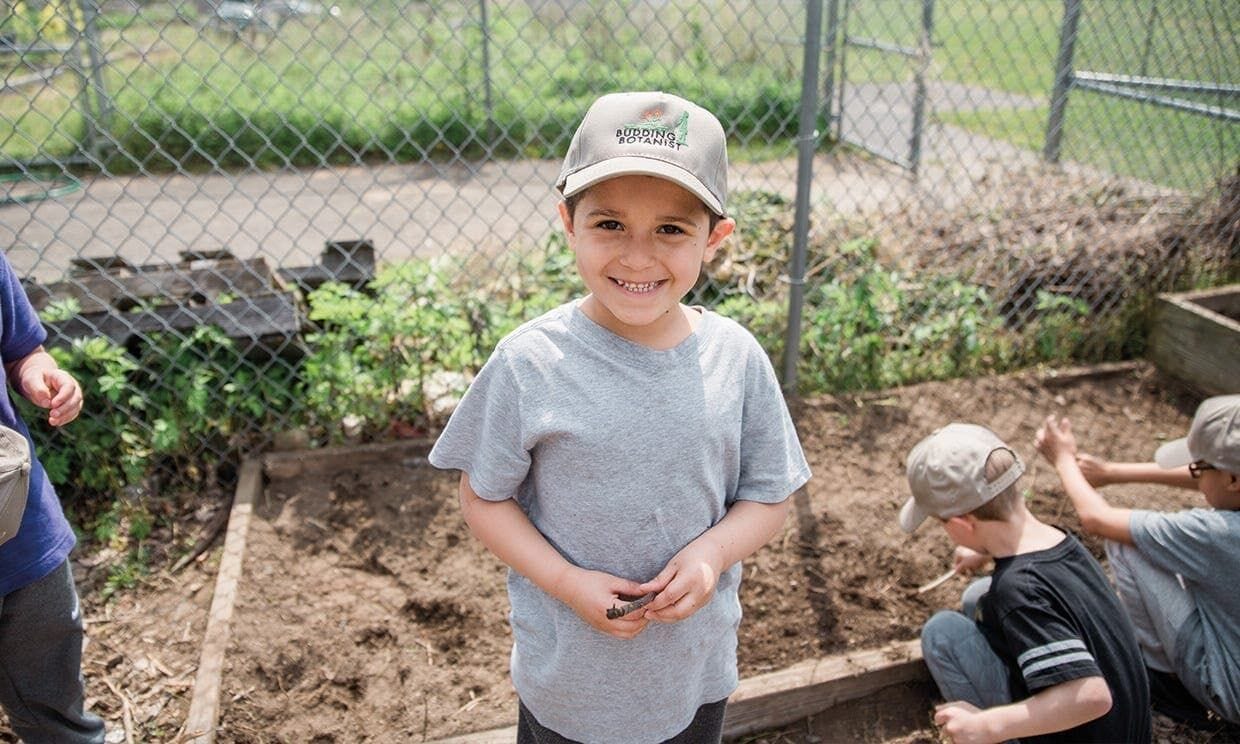 What is garden-based learning about?
Learning in the garden is beautiful because it gives kids hands-on learning opportunities in core subjects such as math, science, and literature, but also gives them the opportunity to practice skills like cooperation, leadership, and patience. Kids who struggle in a classroom setting may thrive in a garden. Doing the heavy work of gardening, such as loading a wheelbarrow with soil, or carrying a heavy watering can, provides opportunities for kids to gain confidence in their abilities.
What are the benefits of garden-based learning for kids?
Teachers and educators who receive our grants report seeing the following in their students:
KidsGardening
How are schools impacted after winning a Budding Botanist grant?
To qualify for the grant, schools must have a Title I designation, which means they have a large concentration of students from low-income families. Many of the students may not have regular access to outdoor spaces, and spending time in a school garden or green space allows them to connect to nature. Lack of green space for growing children has been linked to anxiety and poor mental health, and spending time in a garden can help reverse those trends.
To learn more about the Budding Botanist Grant, Klorane Botanical Foundation or KidsGardening click here.
2018-08-15 11:40:00
1464 viewed